Kabel USB do Lightning Baseus Crystal, 2.4A, 1.2m (czarny)
Kabel o długości 120 cm jest bardzo wytrzymały i wygodny w użyciu. Ma wtyczkę USB-A i 8p. Umożliwia jednoczesne ładowanie i przesyłanie danych. Jest odporny na złamania i zagięcia. Do produkcji urządzenia zastosowano 4 pasma ocynkowanej miedzi i specjalnej osłony. Produkt obsługuje port Lightning. Moc, jaką posiada kabel to 2,4 A.
Jakość i wytrzymałość
Do produkcji kabla zastosowano nowe technologie. Jest nią zastosowanie 4 pasm ocynkowanej miedzi, które pozwalają na zmniejszenie stratności ładowania. Ponadto ich budowa sprawia, że kabel jest wytrzymały. Na wytrzymałość produktu składa się również zastosowanie specjalnej osłony, która uniemożliwia szybkie zużywanie się. Odporność na zagięcia i złamania kabla jest uzyskana poprzez specjalną konstrukcję wtyczki.


Szybkie ładowanie
Urządzenie jest kompatybilne z portem Lightning. Posiada wtyczkę USB-A i 8p. Wbudowany chip dopasowuje natężenie podczas ładowania sprzętu, co zwiększa bezpieczeństwo baterii i efektywność ładowania. Kabel dysponuje mocą do 2,4 A.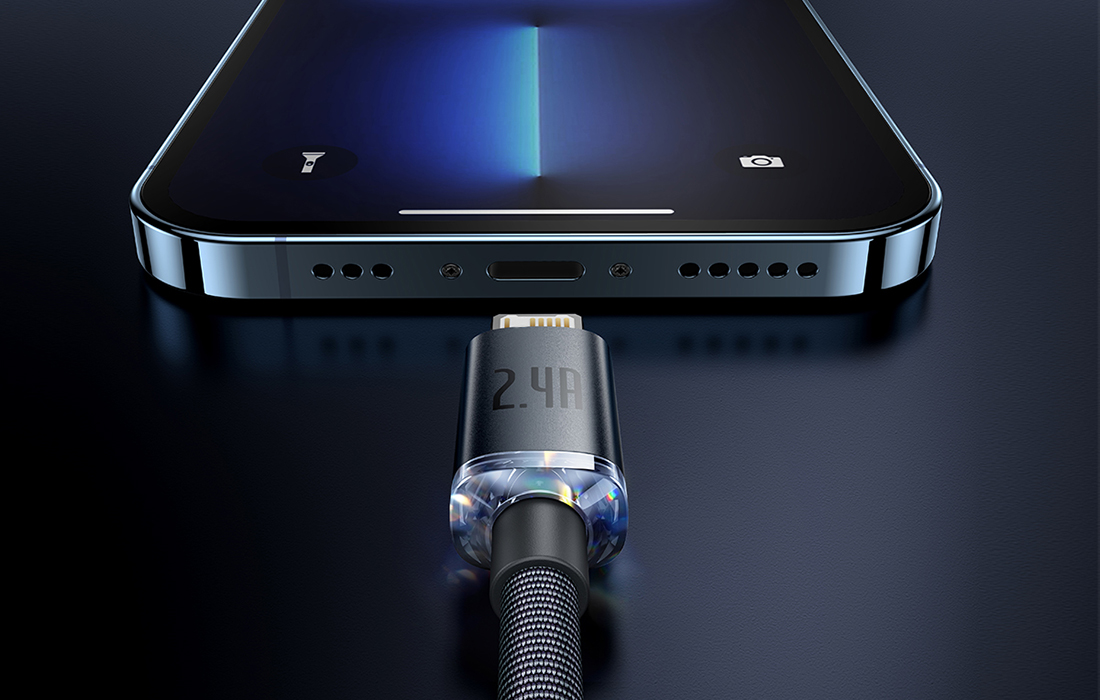 Ładowanie i przesyłanie danych jednocześnie
Kabel pozwala na jednoczesne ładowanie i przesyłanie danych. Aby to zrobić, wystarczy podpiąć kabel do urządzenia. Umożliwia to na oszczędzenie czasu i sprawia, że użytkowanie jest wygodniejsze.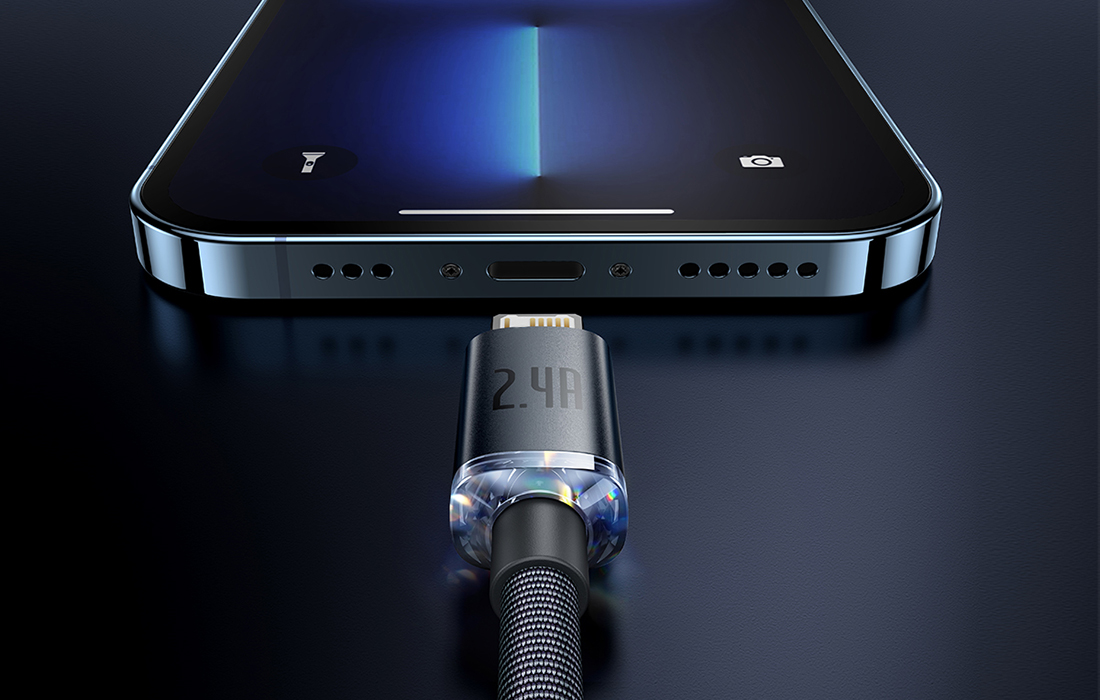 Specyfikacja
| | |
| --- | --- |
| Marka | Baseus |
| Model | CAJY000001 |
| Typ | USB do Lightning |
| Materiał | Stop aluminium + tkany oplot |
| Natężenie | 2,4 A |
| Prędkość transmisji | 480 Mbps |
| Długość | 1,2 m |
| Kolor | Czarny |