Inteligentny masażer oczu Havit EM1601
Każdy zasługuje na chwilę relaksu. Bezprzewodowy masażer oczu Havit EM1601 pomoże Ci się odprężyć po długim, męczącym dniu. Dzięki 3 dostępnym trybom masażu bez trudu dostosujesz jego pracę do swoich potrzeb, a możliwość odtwarzania muzyki przez Bluetooth pozwoli Ci stworzyć jeszcze lepszą atmosferę do wypoczynku. Urządzenie jest składane, a jego opaskę można regulować.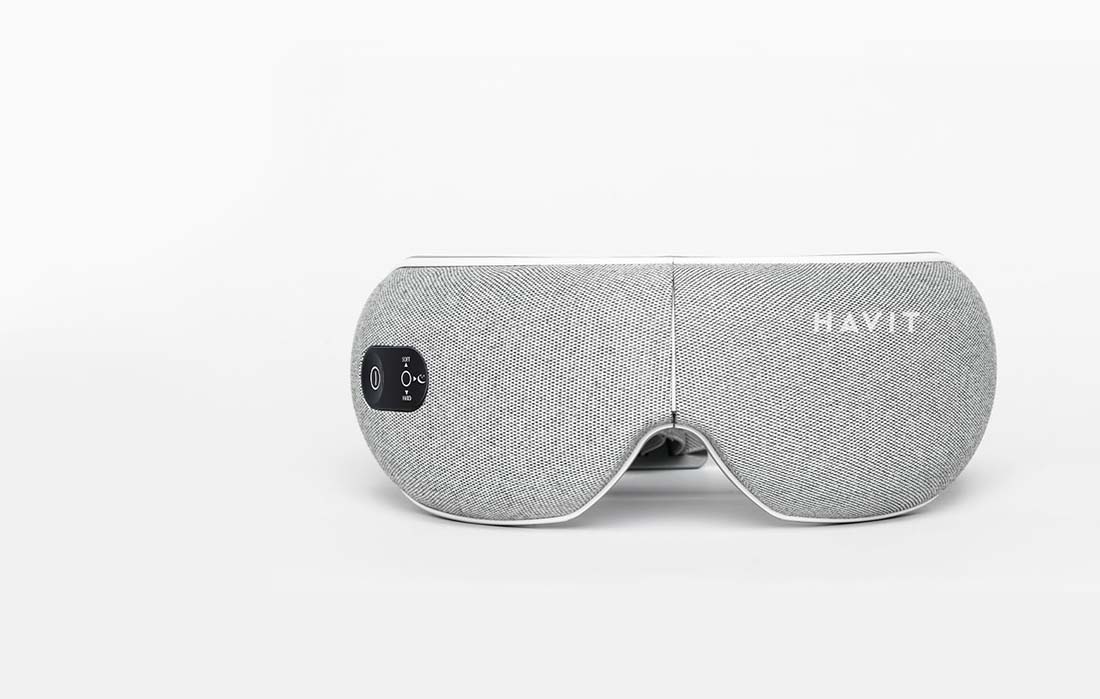 Stworzony z myślą o zróżnicowanych potrzebach użytkowników
Dostosuj działanie masażera do swoich oczekiwań. Urządzenie oferuje 3 tryby masażu do wyboru - Soft, Hard oraz Sleeping. Każdy z nich może zaspokoić inne potrzeby użytkowników i sprawdzi się w różnych sytuacjach.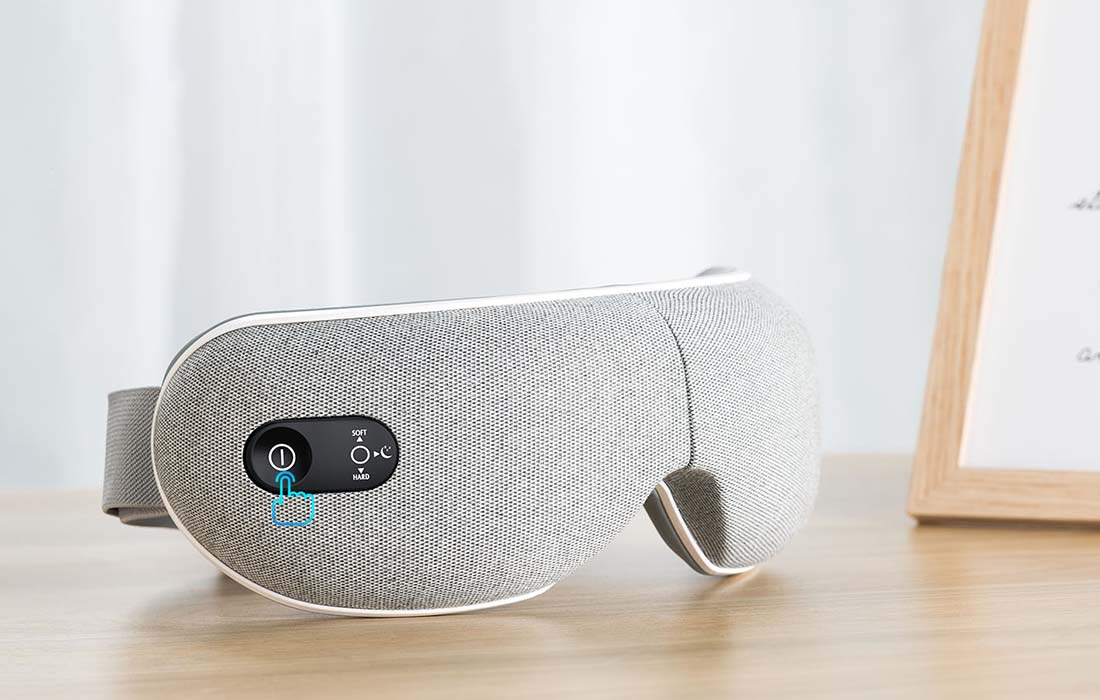 Odprężający masaż
Urządzenie zostało wyposażone w 2 poduszki powietrzne i oferuje masaż akupunkturowy. Wykorzystuje też ciepło - temperatura około 38-42°C poprawia krążenie i pozwala zapomnieć o zmęczeniu oczu. Zastosowane rozwiązania pomogą Ci się zrelaksować. Przyniosą też ulgę osobom zmagającym się z bólem głowy.
Odtwarzaj muzykę przez Bluetooth
Spraw, że masaż oczu będzie jeszcze bardziej relaksujący. Masażer EM1601 umożliwia odtwarzanie muzyki przez Bluetooth - wystarczy sparować go ze smartfonem! Włącz swoją ulubioną playlistę i zapewnij sobie kilka chwil wymarzonego relaksu po męczącym dniu.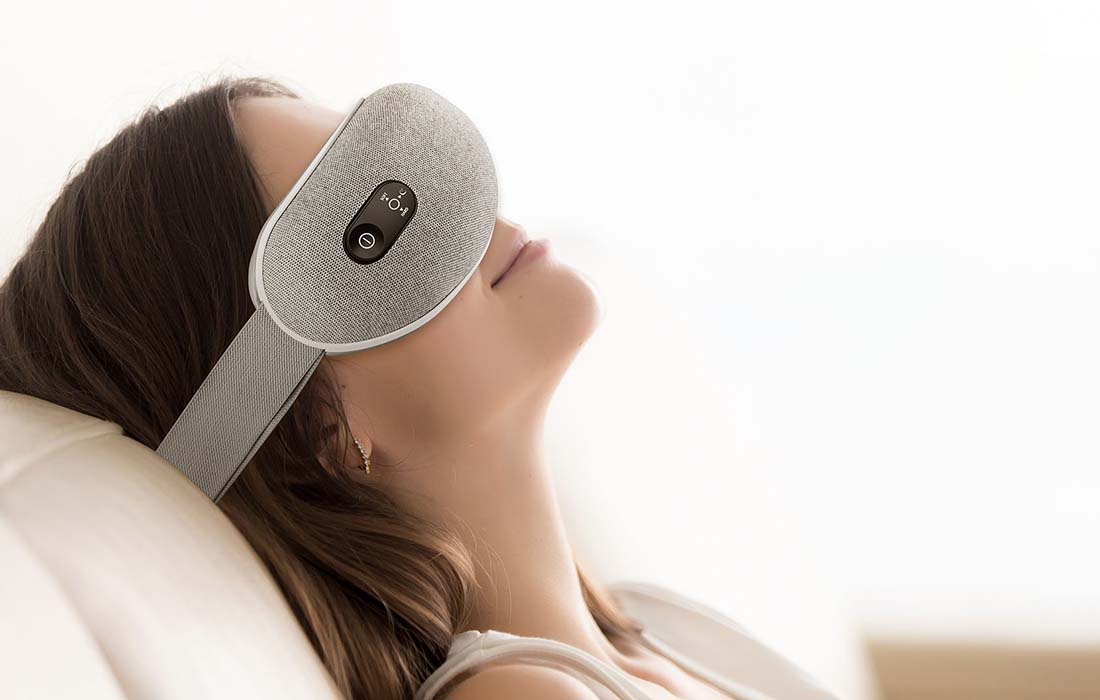 Automatyczny timer
Nie musisz nawet pamiętać o wyłączaniu urządzenia. Masażer Havit EM1601 został wyposażony w automatyczny timer, dzięki któremu samoistnie kończy pracę po 15 minutach. To optymalny czas, aby zrobić sobie chwilę przerwy w ciągu dnia i cieszyć się wymarzonym odprężeniem.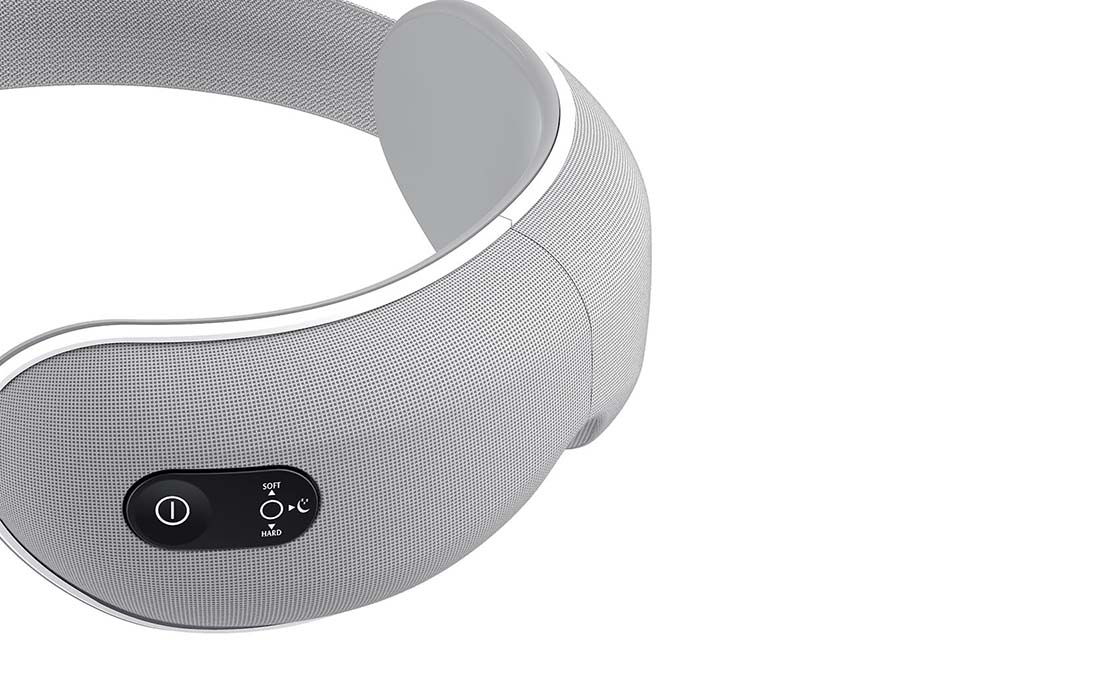 Długi czas pracy
Bezprzewodowy design urządzenia sprawia, że możesz uwolnić się od kabli i zyskać niemal nieograniczoną swobodę. Masażer został wyposażony w wytrzymały akumulator o pojemności 1200 mAh, który zapewnia czas pracy do 90 minut na jednym ładowaniu. Aby całkowicie naładować EM1601, wystarczy podłączyć go do źródła zasilania za pomocą wchodzącego w skład zestawu kabla USB na około 3 godziny.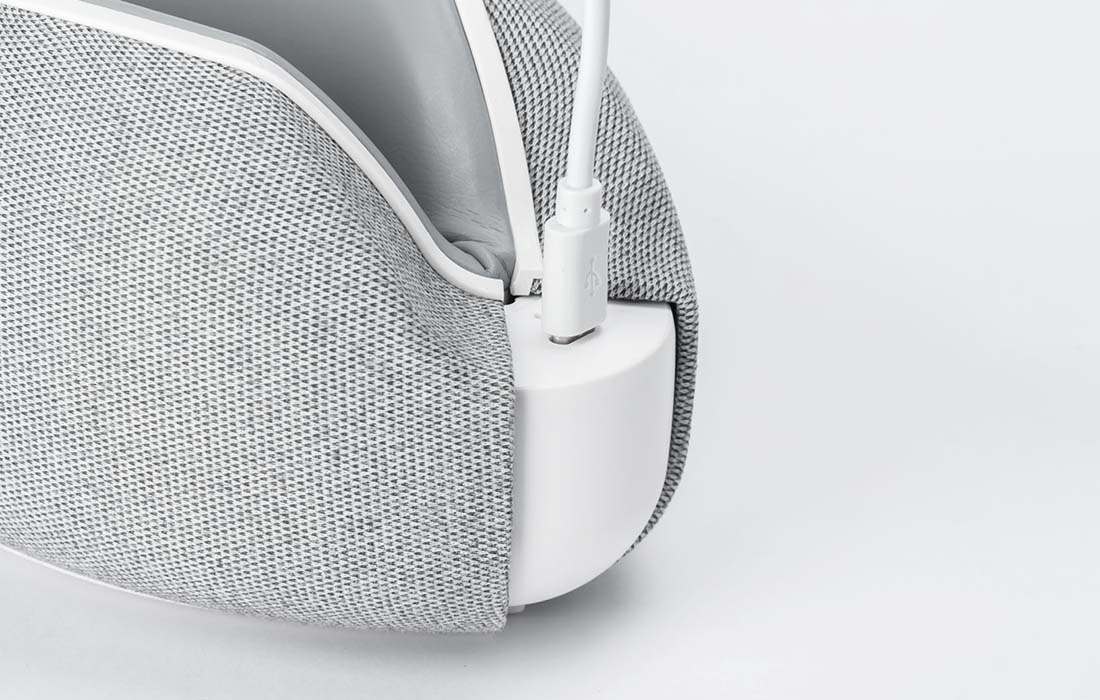 Dostosuj go do siebie
Dzięki składanej konstrukcji urządzenia z łatwością dostosujesz je do siebie. Możesz swobodnie składać i rozkładać masażer w zakresie 180°. Istnieje też możliwość regulacji długości jego opaski. Dzięki temu EM1601 doskonale nadaje się dla wszystkich użytkowników!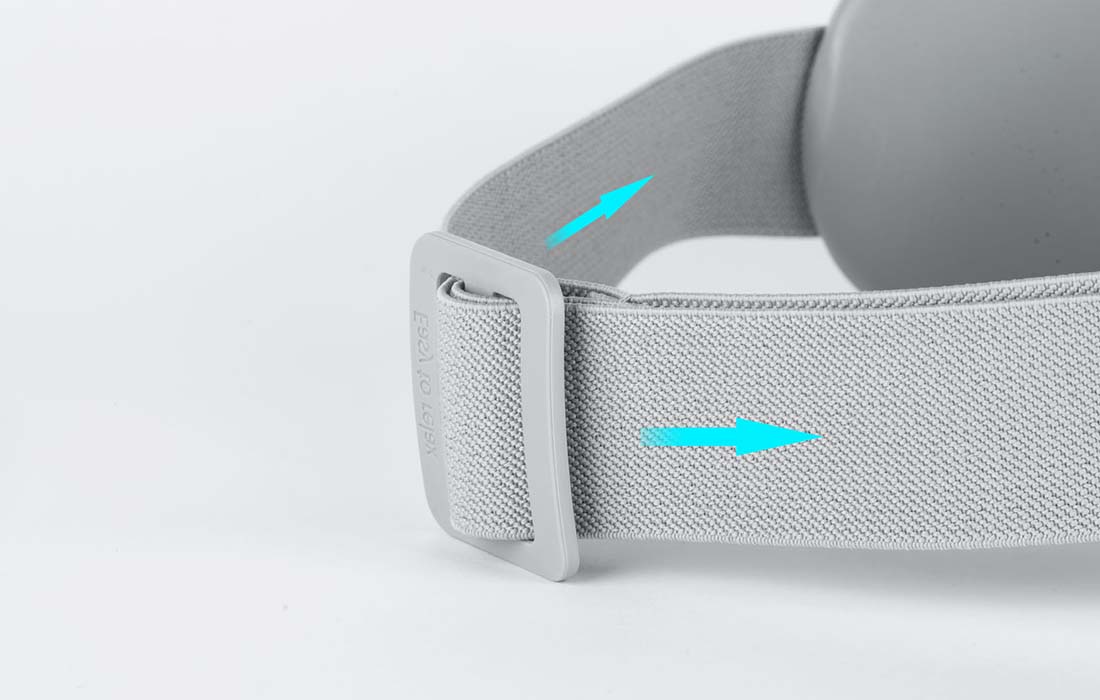 Solidne wykonanie
Masażer został wykonany z doskonałej jakości materiałów, które są przyjemne w dotyku, przyjazne dla skóry i wytrzymałe. Wyróżniają się także odpornością na plamy i zużycie. Wszystko to sprawia, że z łatwością zachowasz urządzenie w doskonałym stanie.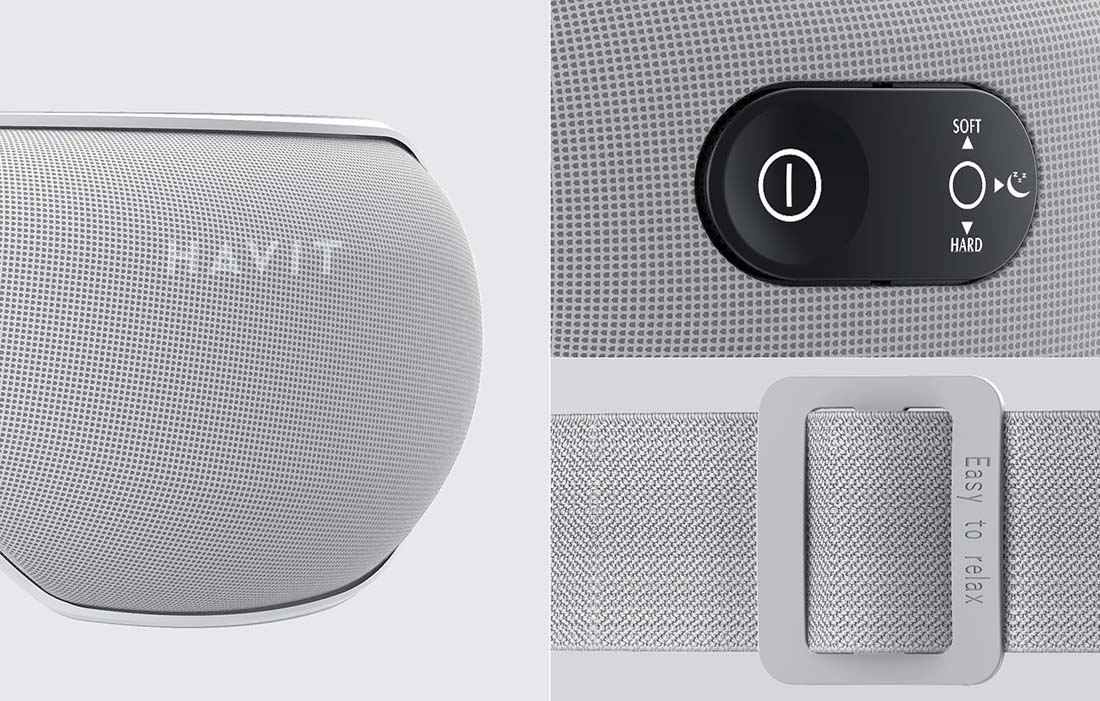 Specyfikacja
| | |
| --- | --- |
| Producent | Havit |
| Model | EM1601 |
| Materiał | Tkanina + ABS + PU |
| Pojemność akumulatora | 1200 mAh |
| Napięcie wejściowe | 5 V |
| Moc znamionowa | 5 W |
| Interfejs ładowania | Micro USB |
| Czas ładowania | Ok. 3 h |
| Czas pracy | Do 1,5 h |
| Temperatura | 38-42°C |
| Wymiary | 200 x 40 x 100 mm |
| Waga | 300 g |