Adapter / przejściówka UGREEN AV169, z 6.5mm (męski) na RCA (żeński)
AV169 jest wykonane z myślą o wysokiej jakości dźwięku, dlatego też zapewnia dźwięk Hi-Fi. Do jego wykonania został użyty stop miedzi, przez co jest wytrzymały. Ponadto eliminuje szumy i utraty sygnału. Produkt jest kompaktowy, więc można go z łatwością zabrać ze sobą.

Kompatybilność
Produkt może być używany do takich urządzeń jak gitara, mikser, elektryczne organy, wzmacniacz, karta dźwiękowa, elektryczne pianino, elektroniczny bębenek, głośniki i wiele innych.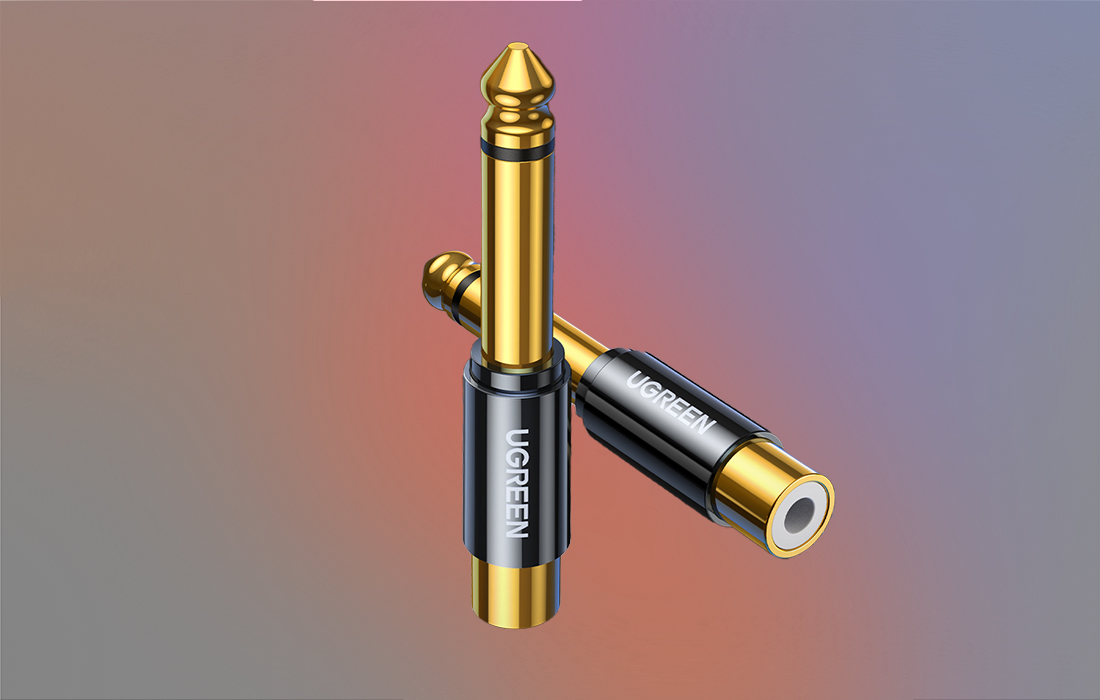 Dźwięk Hi-Fi
Dźwięk Hi-Fi to odtwarzanie wysokiej jakości dźwięku, który jest zbliżony do oryginału. Produkt tego modelu to zapewnia. Można dzięki temu cieszyć się muzyką, która jest odtwarzana tak, aby brzmiała jak jej pierwotnie zakładał muzyk.

Jakość i wytrzymałość
Adapter eliminuje utraty sygnału i szumy. Dodatkowo niewielki rozmiar produktu, sprawia, że można go łatwo spakować. Nie będzie także obciążał, ponieważ waży zaledwie 7 gramów.


Specyfikacja
| | |
| --- | --- |
| Marka | Ugreen |
| Model | AV169 |
| Złącza | jack 6,35 mm (męski), RCA (żeński) |
| Materiał | Stop miedzi |
| Waga | 7g |