Słuchawki bezprzewodowe Havit TW935
Doskonała jakość dźwięku, niezawodne połączenie bezprzewodowe i długi czas pracy - to tylko niektóre zalety słuchawek bezprzewodowych Havit TW935. Wbudowane przetworniki 10 mm dostarczą Ci niezapomnianych muzycznych wrażeń, a intuicyjne panele dotykowe zapewnią szybki dostęp do kilku najważniejszych funkcji. Urządzenia wyróżniają się także przemyślaną, ergonomiczną konstrukcją.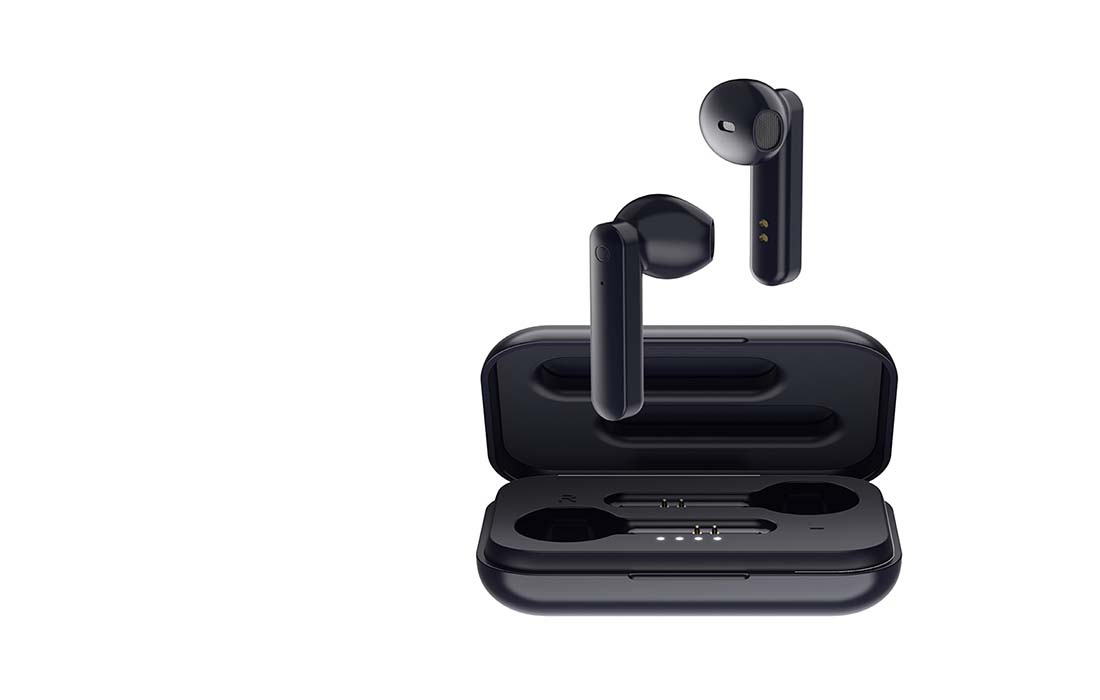 Szybkie i stabilne połączenie
Niezawodne łącze Bluetooth 5.0 zapewnia szybkie, stabilne i bezproblemowe połączenie. Pożegnaj opóźnienia i zbyt słaby sygnał! Możesz też dowolnie używać słuchawek pojedynczo lub obu na raz - każda z nich łączy się z wybranym urządzeniem niezależnie.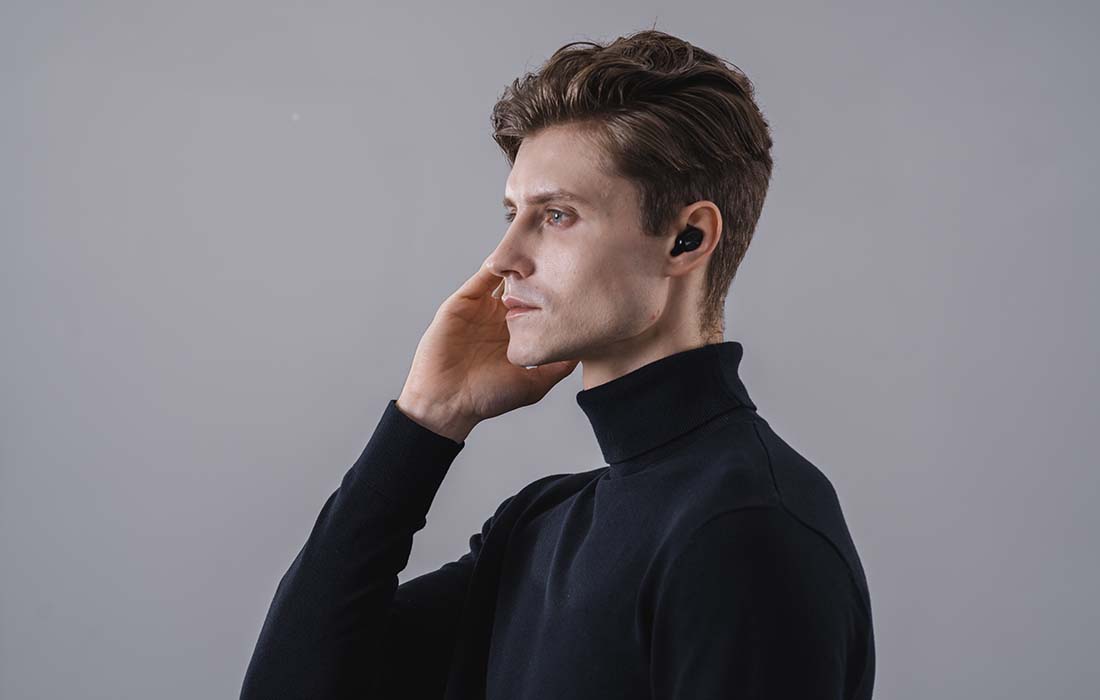 Fantastyczna jakość dźwięku
Ciesz się najwyższej jakości dźwiękiem na poziomie HiFi. Słuchawki zostały wyposażone w dynamiczne przetworniki 10 mm oraz wysokiej klasy dekoder, dzięki czemu mogą zapewnić krystalicznie czyste brzmienie, idealną harmonię i bogactwo szczegółów. Havit pozwoli Ci odkryć Twoje ulubione utwory na nowo!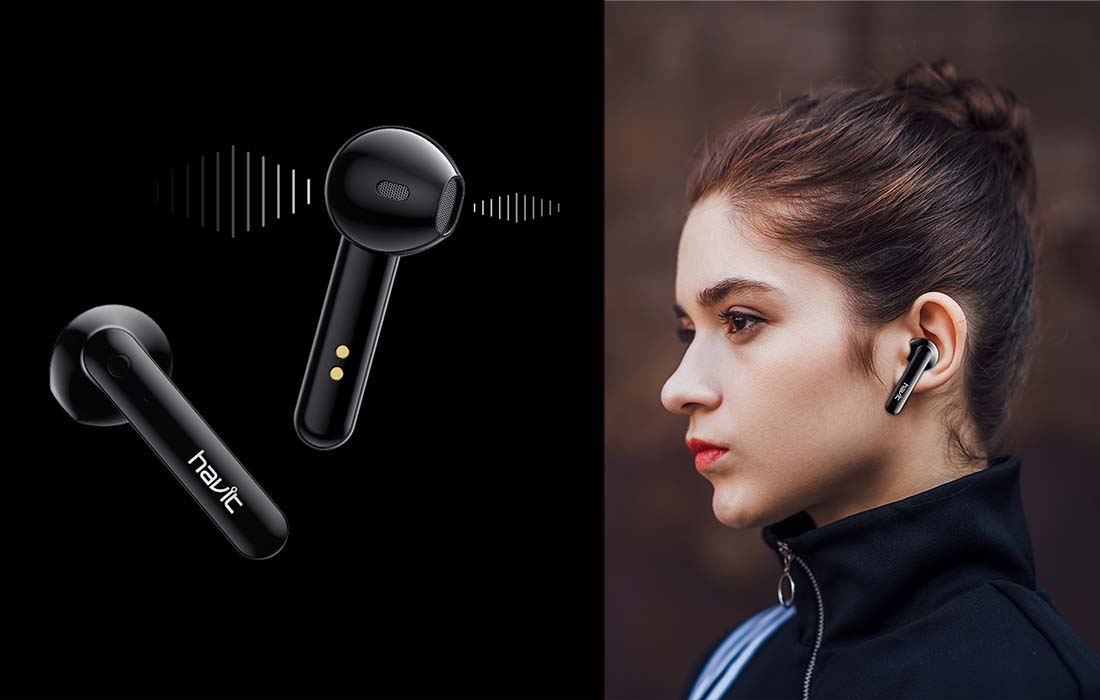 Niesamowicie wygodne
Słuchaj muzyki tak długo, jak chcesz i nie obawiaj się dyskomfortu. Dzięki ergonomicznej konstrukcji słuchawki doskonale leżą w uszach i z nich nie wypadają - nawet gdy dużo się ruszasz. Bez obaw ćwicz, biegaj lub wybierz się na wycieczkę rowerową - TW935 stabilnie pozostaną na właściwym miejscu!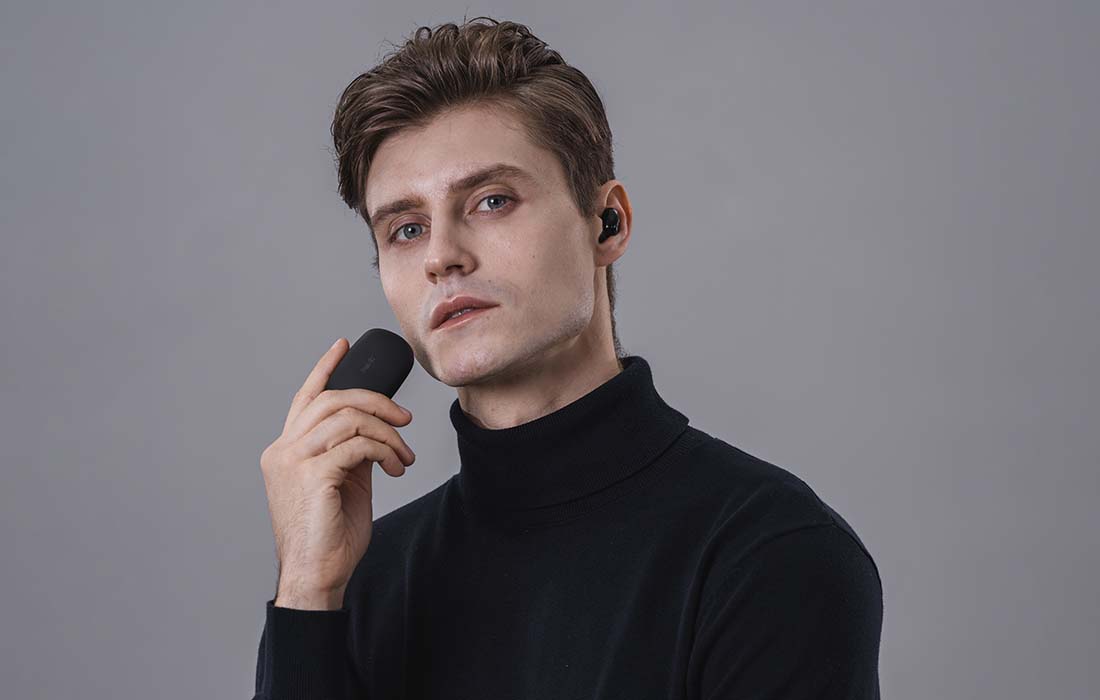 Obsłużysz je dotykowo
Wbudowane panele dotykowe sprawiają, że korzystanie z funkcjonalności słuchawek staje się jeszcze prostsze i bardziej komfortowe. Nie musisz za każdym razem szukać smartfona. Nie będą też uwierać Cię wystające przyciski. Za pomocą paneli szybko i wygodnie obsłużysz odtwarzanie lub przychodzące połączenia telefoniczne.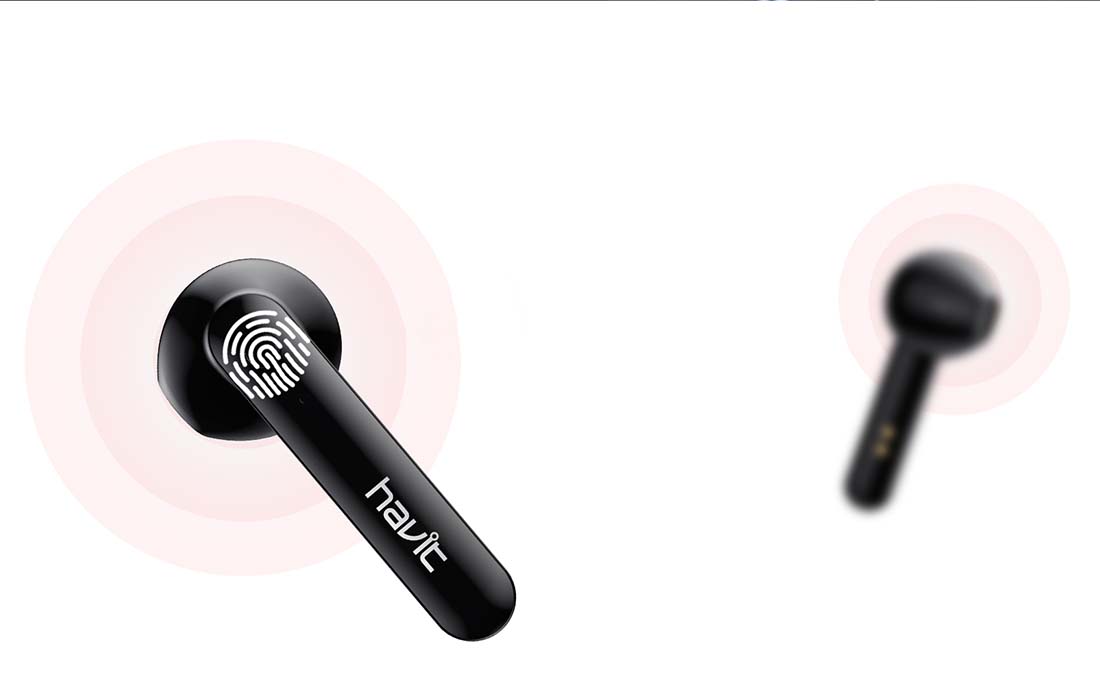 Wytrzymały akumulator
Bez obaw słuchaj muzyki podczas sprzątania lub podróży pociągiem. TW935 mają wbudowane wytrzymałe akumulatory, dzięki którym w pełni naładowane mogą pracować nawet przez 3 godziny. Wygodne ładowanie słuchawek umożliwia wchodzące w skład zestawu etui - potrwa to tylko około 1,5 godziny!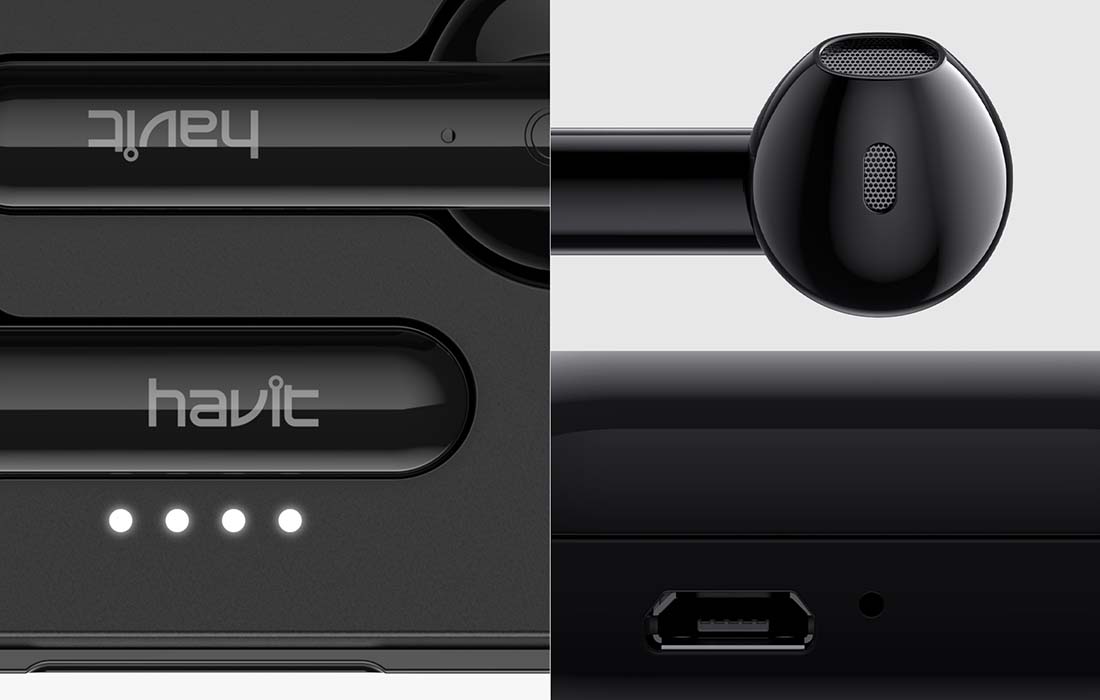 Specyfikacja
| | |
| --- | --- |
| Producent | Havit |
| Model | TW935 |
| Wersja Bluetooth | 5.0 |
| Zasięg | Do 10 m |
| Wymiary etui | 23 x 45 x 63 mm |
| Wymiary słuchawek | 18 x 17 x 40 mm |
| Waga słuchawek | 3,7 g |
| Waga etui | 38,3 g |
| Głośnik | 10 mm |
| Pasmo przenoszenia | 20 Hz - 20 kHz |
| Napięcie wejściowe | DC 5 V 1 A |
| Pojemność akumulatora słuchawek | 30 mAh |
| Pojemność akumulatora etui | 250 mAh |
| Czas odtwarzania | Do 3 h |
| Czas rozmów | Do 3 h |
| Czas ładowania słuchawek | Ok. 1,5 h |
| Czas ładowania etui | Ok. 1 h |