Mysz gamingowa Havit MS953
Wygraj kolejny pojedynek w ulubionej grze. Mysz gamingowa Havit MS953 została wyposażona w profesjonalny chip PMW3325 i umożliwia 6-stopniową regulację prędkości do 10 000 DPI. Dzięki specjalnemu oprogramowaniu obsługuje też programowanie makr. Lekka i ergonomiczna - zapewnia niezrównany komfort użytkowania. Wyróżnia się także kolorowym, konfigurowalnym podświetleniem.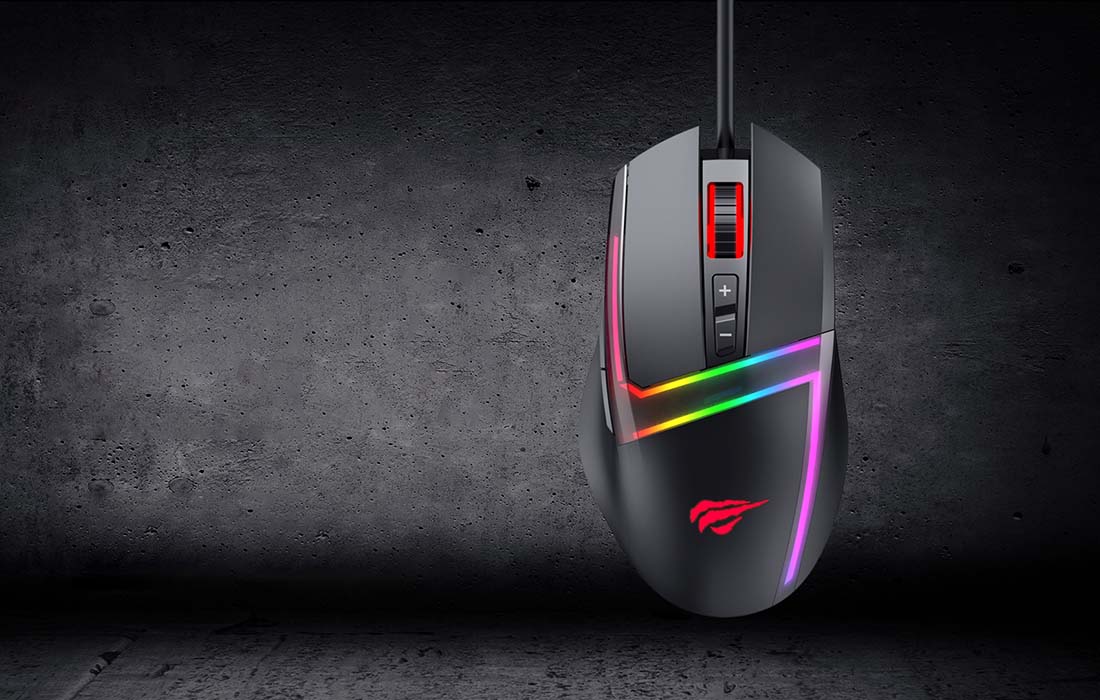 Dostosuj ją do dynamiki rozgrywki
Teraz możesz w mgnieniu oka dostosować działanie myszy do swoich wymagań lub wydarzeń w grze. MS953 pozwala regulować prędkość w zakresie 1000 / 2000 / 3000 / 5000 / 7000 / 10 000 DPI. To oznacza, że bez trudu ustawisz ją w taki sposób, aby zapewnić sobie jej optymalne działanie i odnieść kolejne wspaniałe zwycięstwo!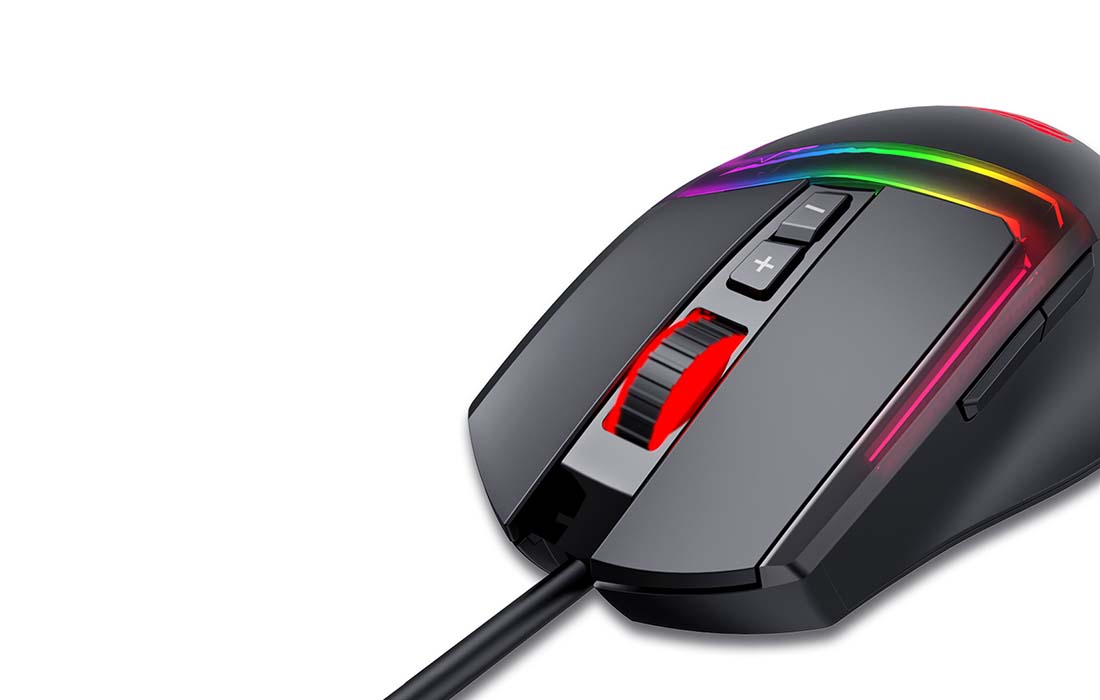 Najlepsze rozwiązanie dla graczy
Czy wiesz, że możesz jeszcze lepiej dostosować mysz do swoich przyzwyczajeń lub potrzeb? Specjalne, dedykowane oprogramowanie pozwala programować przyciski makro. Skorzystaj z tej możliwości, aby bez większego wysiłku pobić kolejny rekord, pokonać przeciwników i osiągnąć mistrzowski poziom rozgrywki!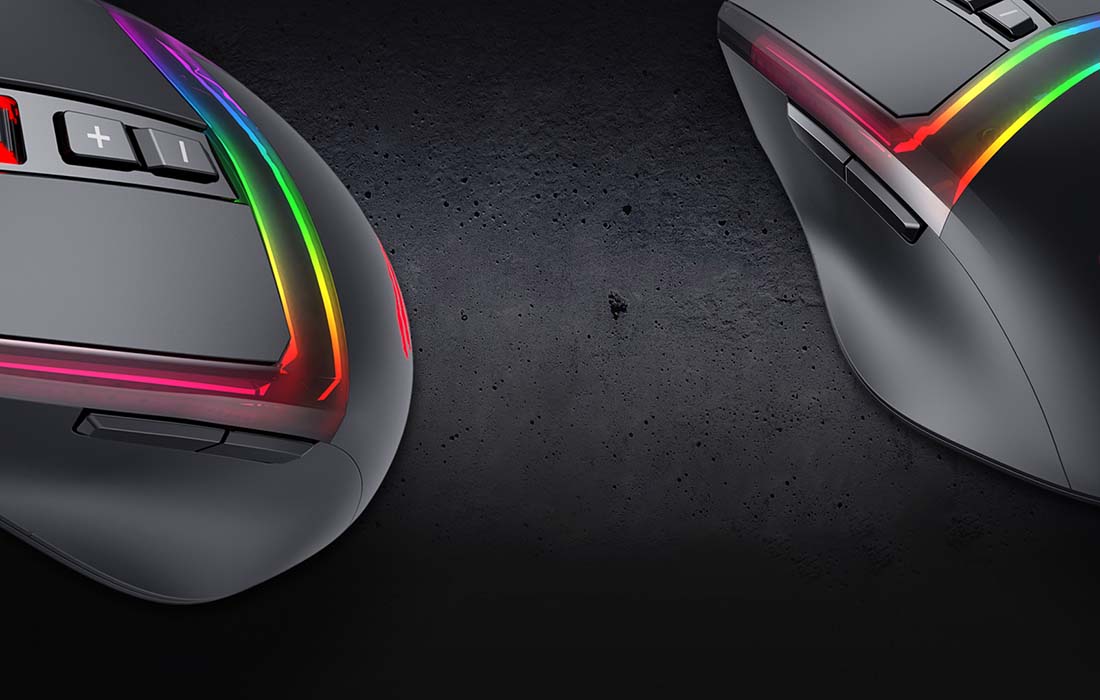 Ergonomiczny design
Graj tak długo, jak chcesz - nie grozi Ci zmęczenie! Dzięki ergonomicznej konstrukcji i antypoślizgowym elementom mysz Havit MS953 świetnie leży w dłoni. Nie wyślizguje się z niej ani nie powoduje nadmiernego obciążenia nadgarstka. Wszystko to pozwala zapewnić komfort rozgrywki na długie godziny.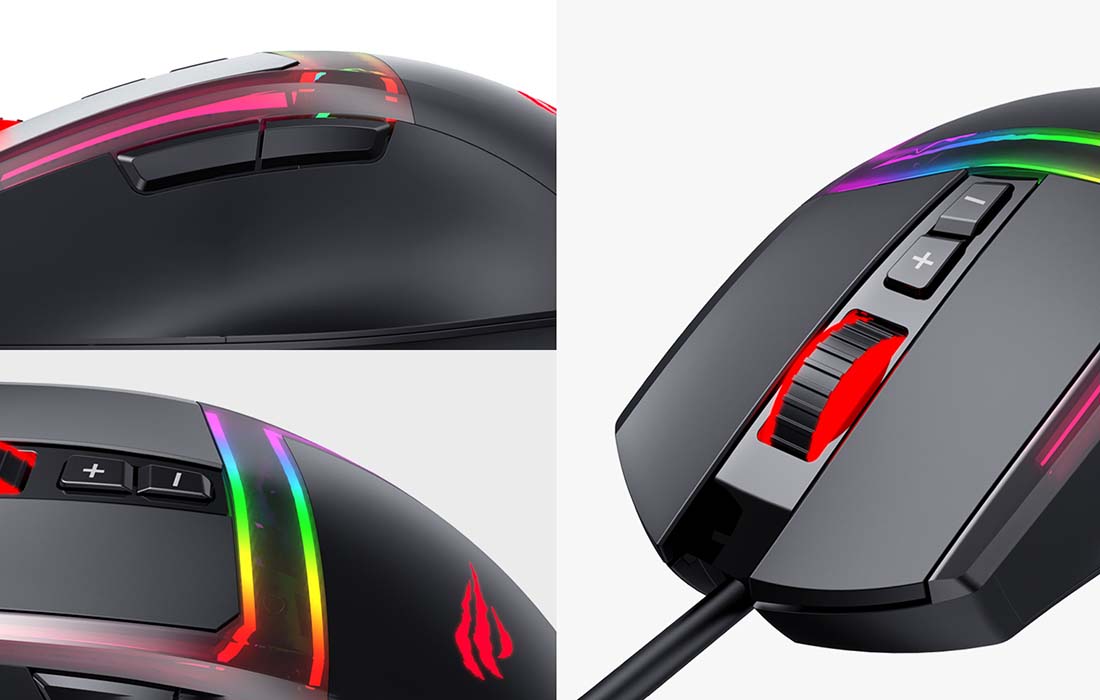 Kolorowe podświetlenie
Cenisz sobie udane kombinacje funkcjonalności i stylu? Jeśli tak, mysz Havit MS953 z pewnością przypadnie Ci do gustu! Kolorowe podświetlenie prezentuje się naprawdę świetnie i sprawia, że urządzenie nabiera gamingowego charakteru. Dedykowane oprogramowanie pozwala też między innymi wybierać spośród 16 milionów dostępnych barw.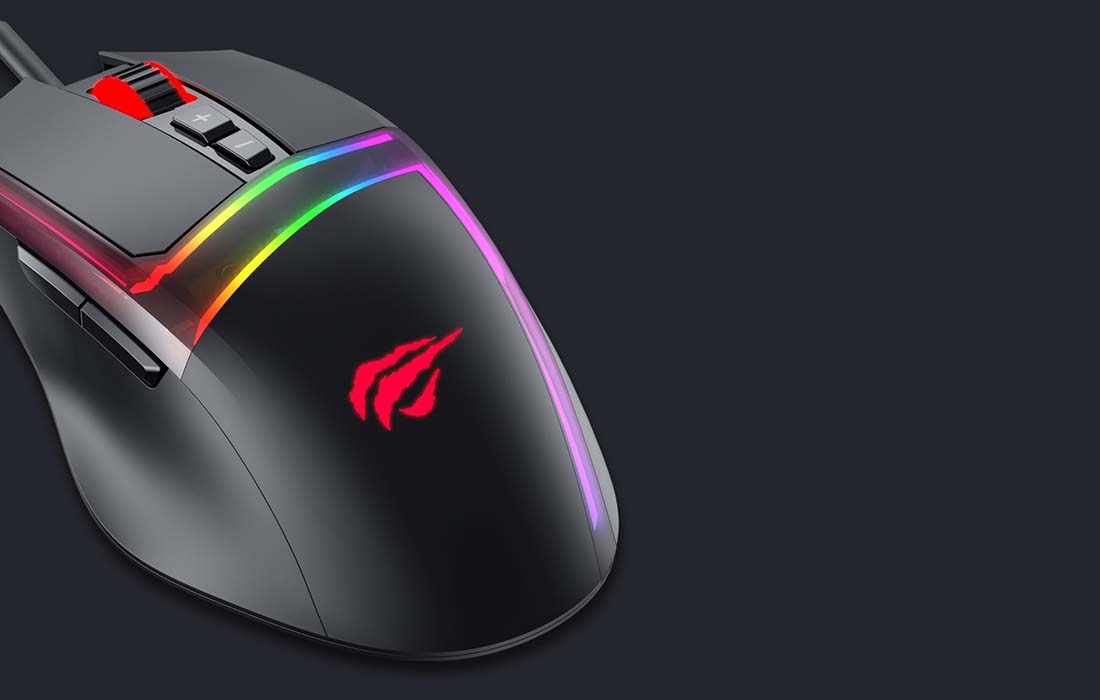 Specyfikacja
| | |
| --- | --- |
| Producent | Havit |
| Model | MS953 |
| Interfejs | USB |
| Wymiary | 130 x 71,7 x 42 mm |
| Liczba przycisków | 7 |
| Chip | PMW3325 |
| DPI | 1000 / 2000 / 3000 / 5000 / 7000 / 10 000 |
| Napięcie | 5 V ±10% |
| Natężenie | 80 mA (maks.) |
| Żywotność przycisków | Do 20 000 000 kliknięć |
| Długość kabla | 1,6 m |